Platform: iPad.
Price: Free.
Version: 1.1.

Video of 2RemindMe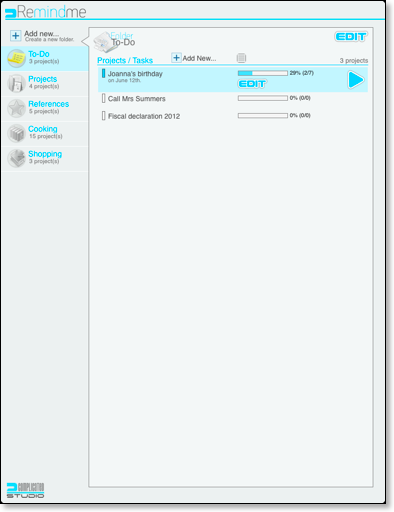 2RemindMe is a simple task manager that will help you deal with your personal and professional projects and tasks.
Define your tasks and their related actions and organize them by folder.
You will then have access to an overview of their status which will allow you to keep an eye on what needs to be done.
2RemindMe is simple and flexible enough to work as a task manager, a reminder list, a shopping list or any kind of to-do list.
Manage 2RemindMe as it suits you and keep track of any stuff that you want to be reminded of.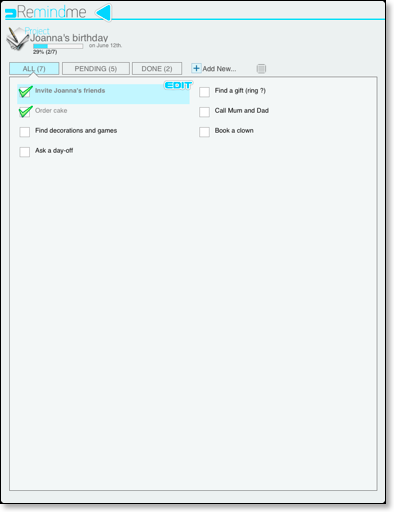 In 2RemindMe, all your tasks will be organized by folder.
You will be able to manage and customize these folders with colors and icons.
This will help you to group your tasks as it suits your organization.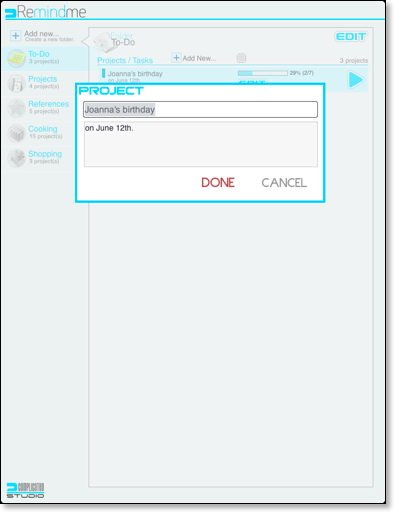 Then just list your tasks by selecting the folder or category where you want to register them.
Some actions (edit, delete, resolve, move) are associated to these tasks to help you manage the follow-up of your tasks.
You could also add a list of actions associated to each task and have a detailed overview of your remaining actions to be done.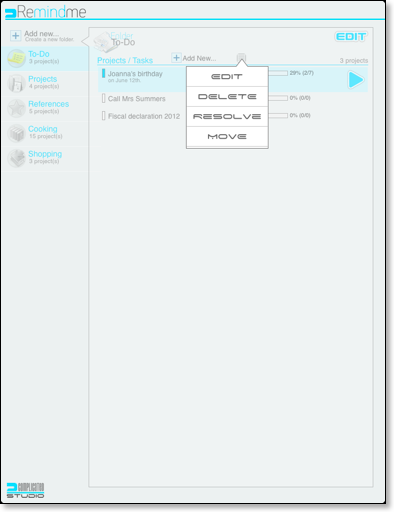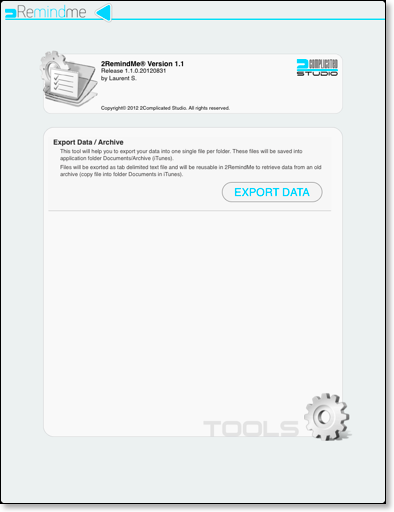 Support:
support@2complicated.com